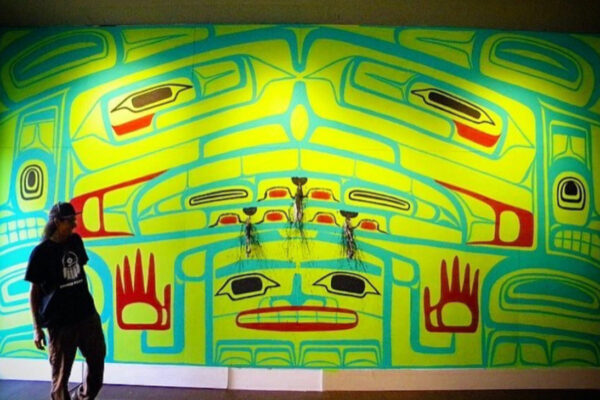 From Alaska to Amazonas: Indigenous Music, Culture, and Resistance

Join us for a richly layered evening of music, spoken word poetry, visual art, and resistance drawn from two Native cultures—the Tlingit people of southern Alaska and the Indigenous Brazilian people of the Amazon. Co-created by Nahaan, Tlingit artist of multiple genres and Indigenous activist, and by Adriana Giordano, Seattle's premier Brazilian vocalist, and concert producer, this event will emphasize experience over concept, leading you on an exploration of the paths of Native peoples as they navigate, and resist, the challenges of colonization and climate change.
Expect powerful storytelling and visuals from Nahaan, who lives and creates art in both traditional Tlingit culture and resistance culture—from ceremonial tattooing to carving and formline art—and allies himself with the Land Back movement.
Adriana, accompanied by stellar Seattle musicians from different genres, will provide an immersive music and sound experience that evokes the Amazon and Indigenous tribal culture, drawing on recordings of tribal songs, as well as other Brazilian musical genres. This musical mosaic will provide the sensory grounding for the evening and will highlight transitions in the shifts between Indigenous Brazilian and Tlingit culture.
The band:
Nahaan – vocals, spoken word
Adriana Giordano – vocals, triangle and other percussion instruments
Gabe Hall-Rodrigues – piano and accordion
Julian Weisman – double bass
Jeff Busch – percussion
Curated by Marina Albero for Nonsequitur's NonSeq series.