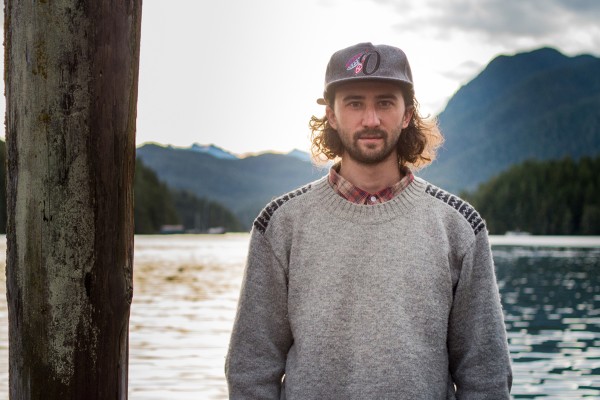 Earshot's Jazz: The 2nd Century program invites Seattle musicians to creatively consider the future of jazz, in any and all of its possibilities. Curated each year by a different "blind jury" from responses to a general call for submissions, the resulting concert series showcases original compositions by Seattle artists on four consecutive Thursday evenings in July.
ACMD
ACMD is a collaboration between two composers, saxophonist Ivan Arteaga and digital artist Marcin Pączkowski, with an expanded lineup for live performances to include Greg Sinibaldi on baritone sax and dancer Mariah Davis. This project explores a new and vibrant medium for interaction between movement and sound through the use of electronic music and computer sensors. Arteaga and Sinibaldi bring their jazz and improvising backgrounds into a world of electronic sounds (by way of Pączkowski) and movement for a unique multi-disciplinary approach that celebrates the exploratory and inventive spirit of the art form.
Hunter Gather
Rather than mining the jazz lineage for ways of updating the preexisting tradition, Hunter Gather tries to harness the ethos of how the jazz tradition came into being in the first place. Led by saxophonist/composer Levi Gillis, with Ronan Delisle on electric guitar, Cameron Sharif on keyboard, and Evan Woodle on drums, the group takes aspects of contemporary music and weaves them into arrangements that leave space for improvisation and spontaneous interplay. Drawing from a myriad of genres, including post- and indie rock, Americana, and Afro-Caribbean, Hunter Gather's music is emotionally captivating, relevant, and universal.