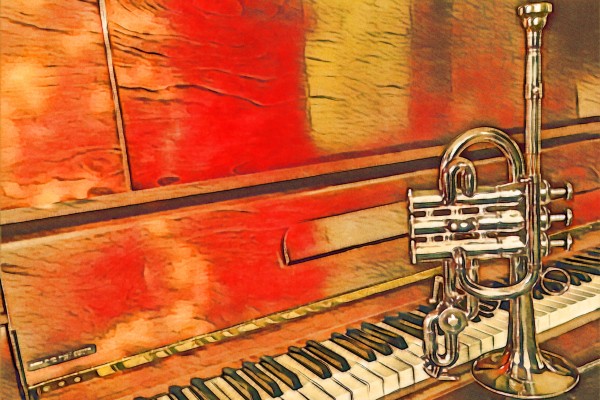 East Coast Meets West brings together two multi-talented trumpet players, one a transplant from the East Coast and another a Seattle native, to perform an exciting variety of works for trumpet and piano written by contemporary East- and West-Coast composers. Featured among the works is a grand Sonata by Boston's Michael Weinstein, an enchanting Epithalamion by Pulitzer-winner Paul Moravec, and two world premiere works by Seattle's own Peter Nelson-King, a frequent Wayward performer and multi-instrumentalist.
Trumpet player Judson Scott holds degrees from Baldwin-Wallace College, New England Conservatory, and the University of Washington. He is currently a member of the Northwest Sinfonietta and the Tacoma Symphony, and is an active freelance musician throughout the region, having performed with ensembles such as the Seattle Symphony and Seattle Opera. He was a founding member of the Seattle Trumpet Consort and is the conductor of Brass Brand Northwest.
Active as a trumpet player, pianist, and occasional composer and writer, Peter Nelson-King holds degrees from University of Puget Sound and Boston University, and is a member of Brass Band Northwest, Ensign Symphony and Lake Washington Symphony Orchestra. He has premiered dozens of works by living composers on both the East and West coast, including several of his own, and is the author of two books of poetry.