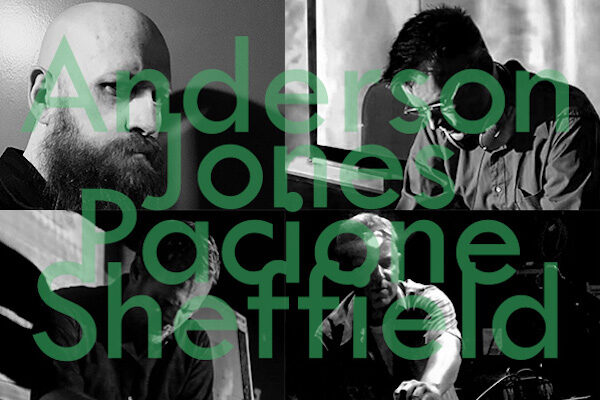 Austin's Elevator Bath label presents an evening of experimental sound art: four solo performances featuring ambient drone, field recordings, modular synthesis, and audio collage, in and outside the traditions of musique concrète.

Adam Pacione is a composer from Fort Worth, TX. Pacione's music contains elements of ambient textures, drones, field recordings, processed radio transmissions and modular synthesis. His works have been released by Elevator Bath, Infraction Records, Kesh, Bee Eater Recordings, and 23five, among other labels. Stand out releases include Sisyphus, Dobranoc, and Any Way, Shape, or Form (Elevator Bath), as well as From Stills to Motion (Infraction), With Wakened Eyes and Mâché (self released). He has provided remixes for the likes of Simon Scott (Slowdive) and Machinefabriek (Rutger Zuydervelt).
Alan Jones is a Dallas-born, Washington-based musician, composer, and sound designer. In improvised live performance he emphasizes the use of guitar, lap steel, and pedal steel. Jones is the architect behind Laminal Audio, a mastering studio in Washington state that appeals to his bent for the archiving and modulation of sound. Laminal Audio's quality control lends to his carefully curated small batch label Marginal Frequency.
Colin Sheffield was born in El Paso, TX and makes his home in Austin. His work focuses on the re-contextualization of pre-existing recordings, mostly drawing from his personal music collection. His aim is to distill the essential qualities of these works and to then utilize that essence for new compositions. The resultant music is an atmospheric soundscape, gradually shifting and unfolding, offering subtle juxtaposition and nuance. His recordings often seem to have much in common with ambient electronic music, though are equally akin to "plunderphonic" audio collage. Sheffield has released a number of solo recordings over the years, including, among others, Signatures (Invisible Birds), Slowly (Mystery Sea), and Repair Me Now (Glistening Examples). Sheffield's new album, Don't Ever Let Me Know will be released as a vinyl LP by the Auf Abwegen label in 2022. In 1998, Sheffield founded the Elevator Bath recording label which has continually issued experimental works from a variety of artists from the United States and abroad.
Andrew Anderson, based in Austin TX, creates sound pieces out of carefully curated field recordings, hidden samples, destroyed tape, and various instruments, both electronic and analog, with a focus on quiet repetition, drone, and patient change. After dabbling in sound for many years, he finally started self-releasing solo work, starting with his first full length in 2014, The Red Dream. In 2020, he teamed with Thor Harris (Swans, Thor & Friends, Shearwater, Angels of Light, etc.) to form the project THAA, and released Against Permanence. In 2022, his latest solo release, Vagrancies was issued by Elevator Bath.