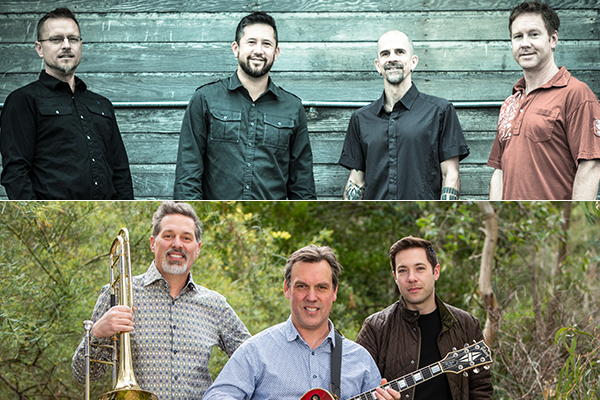 Don Immel performs in Seattle for the first time in a decade, appearing with his critically acclaimed Australian contemporary music group Ensemble Three, in a side by side concert with local art-ensemble extraordinaire, Torch.
Ensemble Three was founded by Melbourne-based musicians unified in their goal to diversify and expand the chamber music repertoire for trumpet, trombone and guitar. Noted as "an inspiring example of forward-thinking classical music culture" (CutCommon), over the past six years the group has curated a significant and unique collection of cutting-edge new works, many of which can be heard on an ever-expanding catalogue of recordings. With influences ranging from jazz and popular music to traditional "classical" and avant-garde contemporary music, performances showcase the musicians' "Virtuosity to burn." (classikON).
Torch is a contemporary chamber music ensemble whose original compositions play with our heady intellects and our groove-craving souls. The group's name is a reference to Tomas Mann where he proclaimed the aesthetic mantra, "Art is the sacred torch that must shed its merciful light into all life's terrible depths." In 2012, we asked, "Is it possible to create music that could exist as both intellectually rich and crafted with precision while maintaining a palpable groove without using a drummer?" TORCH was born to answer the question with series of self-composed, original programs of music. Rooted in contemporary classical composition, modern tango, and jazz improvisation, TORCH bridges gaps between genres, re-imagines works from master composers of the 20th century, and demonstrates an indie-band model of self-composition as a contemporary chamber music ensemble.