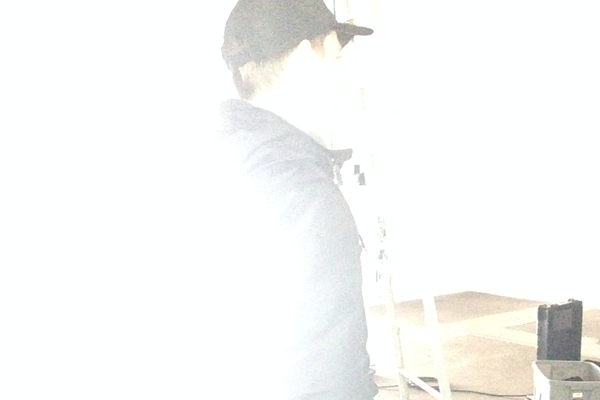 Composer Eric Frye presents the premiere of his six-channel electroacoustic piece, On Small Differences in Sensation, with supporting sets from local artists Raica and RM Francis.
Eric Frye is a composer, artist, and curator currently residing in Minneapolis. In his compositions for live performance and installation he uses a hybrid modular synthesizer and digital signal processing to explore the perceptual organization of sound objects. His latest recording, Some Consequences of Four Incapacities, was released in November 2015 by Portland-based Salon. His most recent curatorial endeavor, Exploring Compositional Epistemologies, was a series of performances and lectures focusing on philosophy, sound, and linguistics, in addition to a five week installation of Florian Hecker's Chimerization / Hinge, at Midway Contemporary Art in Minneapolis. Frye's 12-channel electroacoustic diffusion titled Zenzizenzizenzic was installed at Rochester Art Center in Minnesota in 2015. Currently, he is developing a multisensory performance, and preparing material for a full length LP that will include texts by French mathematician Andrée Ehresmann and Colombian philosopher Fernando Zalamea. His next exhibition will be in September 2016 as part of a group show curated by Tetsuya Yamada. In the coming months he will conduct research and compose new pieces for installation and performance at Orfield Labs in Minneapolis and EMS Elektronmusikstudion in Stockholm.
Raica is the solo project of celebrated hardware technologist Chloe Harris, whose synthetic abstractions drift through states of sunken resonance and crystalline lucidity with a dreamlike pulse. An omnipresent figure in Seattle's experimental music community, Chloe is also co-owner of the Further Records label. Her most recent release is Dose, on Further.
RM Francis is a computer musician living in Seattle. Since 2011, he has offered a molecularized account of possibilities within digital synthesis through live performances and recorded output. Drawing upon contemporary techniques as well as strategies drawn from the history of computer music, his works interrogate the boundaries of musical form. His cassette release Hyperplastic Other is forthcoming on Nada.