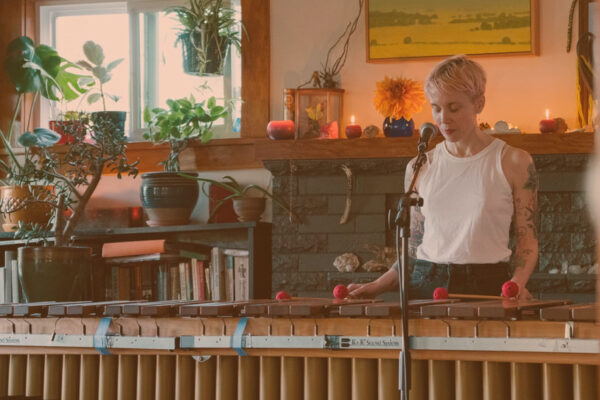 Kyle Hanson is a non-traditional accordionist and has developed an oscillating bellows technique that produces shimmering waves of sound. This evening's set will consist of luscious clouds of rhythmically articulated, slowly-unfolding tone clusters, populated with ghostly suggestions of melody, notes hovering in the air.

Erin Jorgensen will play a half-improvisatory, half-structured set of meditative, dreamy landscapes on her five-octave marimba. Accompanied by ephemeral vocals and narration, this is the perfect evening to close your eyes, dream, and experience literal good vibes.
COVID-19 PROTOCOLS: Following current mandates from King County & WA State public health officials, all audience members will be required to wear masks. Additionally, proof of vaccination is required to attend. Chairs will be arranged to maintain social distancing (people who live together may group chairs accordingly). Windows will be open, weather permitting. Audience should be aware that some performers will be vocalizing.