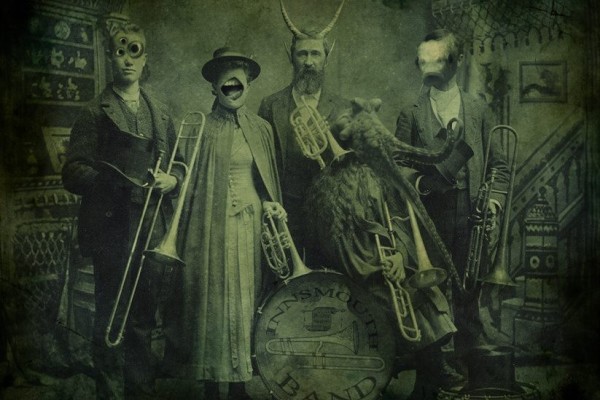 FHTAGN is an experimental chamber ensemble started by Blake DeGraw in 2015. Since its inception, the group's amorphous lineup has been joined by over 70 musicians from a wide variety of musical backgrounds. Primarily employing non-traditional means of scoring and conduction, FHTAGN has performed as a string orchestra, surround-sound choir, saxophone quartet, and many other formats.
"The combined sound of [FHTAGN] could be described as if Charles Ives had access to psychedelic mind-altering substances." – Icareifyoulisten.com
FHTAGN will present two original works for electric guitar ensemble: Study I for Strings & Low Frequency, and The Eternal for Ten Guitars.
Driftwood Orchestra is a collective of artists who create improvised music using modified & amplified pieces of driftwood gathered from the Cascade Mountains. Driftwood Orchestra is not concerned with perfection or standards of artistic success. Driftwood Orchestra is interested in creating a way to communicate with the forest with the intent to somehow, someday, apologize.
Live visuals by Citrus Sheila.