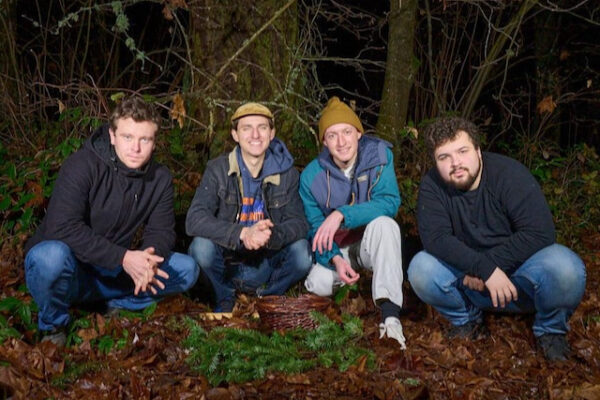 Drawing inspirations from jazz, folk song, improvised music, visual score, martial arts/dance, spoken word, plant life, the beauty of the Pacific Northwest, and the powerful gift of friendship and community amidst the post-pandemic era, 'FORAGER' – depicts original music that is foraged, (biodynamic & without pesticides), expressing the musical subtlety, flexibility, vitality, and synchronicity of all four of its members as composers, artists, and friends. Alaska native Martin Budde, Seattle native Jackson Cotungo, Julian Weisman and Rocky Martin perform original compositions that stretch the boundaries of the four instruments within their traditional settings, and do their part to create a sonic and energetic environment of carefully crafted landscapes of rhythm, harmony, melody, texture – metal and wood music – for all to share resonance and feed the ear – from soil to skin; no fear.
Forager will record their debut live concert album, celebrating all found, foraged, harvested, and curated things; audiences are encouraged to bring their own foraged items. 
Rocky Martin will be presenting paintings and visual art on display and for sale.
Doors open at 7:30.