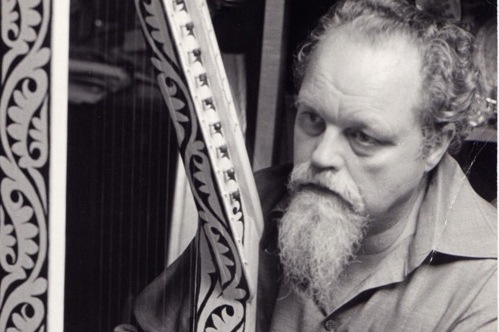 Gamelan Pacifica honors the centenary of the great American composer Lou Harrison, widely considered one of America's most original musical innovators. This rare chance to experience a live performance of Harrison's works for gamelan and percussion will feature Gamelan Pacifica, Pacific Rims Percussion Quartet, and special guests Jennifer Caine Provine (violin), Heather Bentley (viola), Paul Taub (flute), Bonnie Whiting (percussion), Maria Scherer Wilson, cello.
Featured pieces: Harrison's Concerto for Violin and Percussion Orchestra and Threnody for Carlos Chavez for viola and gamelan.
Gamelan Pacifica celebrates a long history of involvement with Harrison and his music, dating back to 1980 when the group first gave a concert of his music for gamelan during his residency at Cornish College of the Arts. More recently, their recording Scenes from Cavafy (2010) includes premiere recordings of major works by Harrison, including Concerto for Piano and Javanese Gamelan and A Soedjatmoko Set. Their most recent recording, Nourishment (2015), includes Harrison's Double Concerto for Violin, Cello and Gamelan.
Image: Lou Harrison, by Betty Freeman