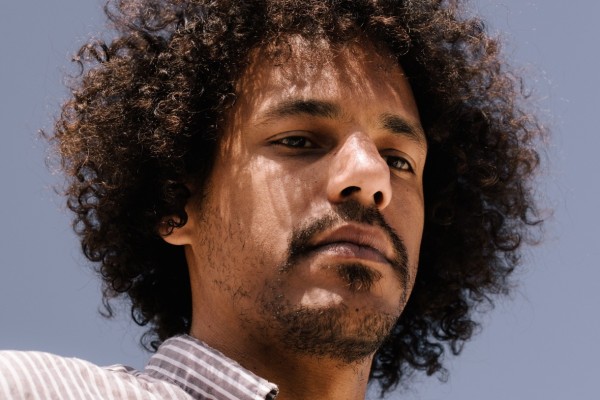 Bay Area composer Zachary James Watkins (half of the duo Black Spirituals) is joined by outstanding Seattle musicians – guitarists Tom Baker & Satchel Henneman, violinists Austin Larkin & Tari Nelson-Zagar, violist Heather Bentley, bassist Darth Nielsen, and trombonist Greg Powers – for an evening of compositions exploring site specificity and just intonation, among other things.
"This concert presents a collision of works written between 2004 and now. These compositions are interested in questions most of which I have yet to define. One clear concern is high vibration resonance. This can be understood any way you wish as each of the three words have complex meanings. For me this phrase represents an interest in imagining radical energy exchange / transformation. Composing relationships that have potential to excite, resonate, grow, energize.
Over time my output for new through-composed works has focused on site specificity, individuals, economy of resources. I often attempt single page scores and I always try to write for specific individuals and rooms if at all possible. Strategies designed to investigate high vibration resonance.
This concert will feature a premiere revision of for Andy scored for trombonist Andy Strain, myself performing cassette diffusion and battery powered electronics and the Marin Headlands Battery Townsley resonant frequencies. Weeks prior I was given access to the resonant underground WWII era Battery and identified room resonances by remixing experiments envisioned by composers such as Alvin Lucier. for Andy premiered on August 4th 2013 as part of the San Francisco Soundwave 6 Biennial. We were able to excite the space with sympathetic frequencies resulting in amplified room resonant echoes and rich harmonics.
Suite for String Quartet is my first substantial piece. Composed between 2004 -2006 and in continuous revision ever since employs a 16 tone harmonic tuning distributed among the four string instruments. This is my first piece to utilize a specific tuning based on the unique resonant frequencies of the performance space (in this case the Mills College Concert Hall Foyer) as well as live interactive computer synthesized multi-channel processing.
Finally the compositions Positively Right On for two electric guitars and Treatment No. III for double bass and violin written in Just Intonation. These pieces were written during a period when I was questioning dyads and duo formats. Both works explore an intimacy by placing emphasis on dynamic improvisation in collaboration with strict notation and a hyper sensitive intonation.
The entire program wishes to achieve a high vibration resonance."
Presented by Nonsequitur.
Photo: Mark Mahaney