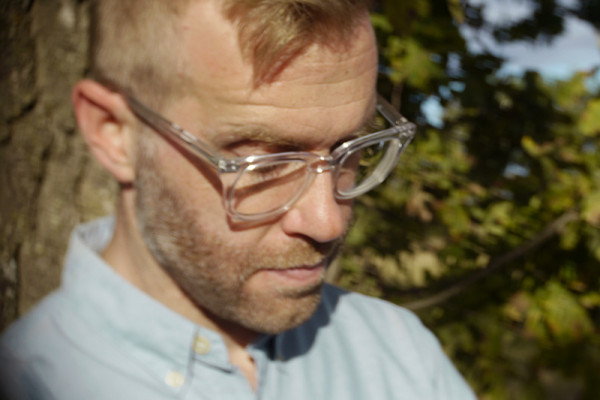 Gift Tapes/DRAFT presents a night of experimental electronic music featuring Seth Nehil, RM Francis and Cameron Shafii – for the third installment of its 2017 program at the Chapel.
Seth Nehil (Portland) has released over 15 albums of experimental music and has performed internationally. In the last decade, he has produced sound for dance and theater, has written and directed original multimedia performance works and has created multichannel sound and video installations. Among other things, he is currently creating music for a retrospective exhibition by sculptor Bill Wills (August 2017), designing sound for the Hand2Mouth Theater production Psychic Utopia (November 2017) and composing for Linda Austin's dance piece A World, A World (December 2017). Seth teaches courses in sound and video at the Pacific NW College of Art. Listen here.
RM Francis is a Seattle-based musician working with computer-generated sound in performance, installation and recordings. Drawing on a panoply of digital synthesis techniques, his work interrogates the boundaries of musical form and performance. Francis is also a member of the networked computer music ensemble Mesh Collaborative. His spring 2017 release, Hyperplastic Other, is published by Nada. Listen here.
Cameron Shafii (San Francisco) is an Iranian composer practicing generative and electroacoustic music. His compositions are inflected with a host of digital synthesis processes and are informed by aspects of acousmatic theory, particularly spectromorphology. His works do not impose any temporal scheme upon the listener – rejecting the semiotic operation of 'engagement/disengagement' in the discourse of A.J. Greimas. Rather, he presents an asymmetrical narrative that features hyperkinetic movement, tensions and complex sonorities. His works aim to explore a functional range of sounds from microscopic and minimal, to macro and maximal. Shafii has remixed, reprocessed and produced compositions for Anòmia and Farmacia901. Currently, he is working in conjunction with Chris Douglas (Scald Rougish, Dalglish) on a forthcoming collaborative release. He runs the Ge-stell label. Listen here.