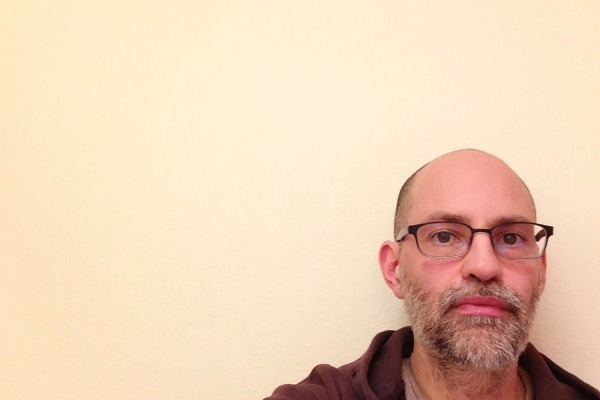 Jason McGill's Great Bliss pieces are solo guided sound meditations for intonation-deficient Fender guitars, concentration, intermittently crackly speakers, letting go, field recordings (the most important art of all centuries), percussion things, a trick saxophone, feeling the rhythm upside down the third time around, a microphone, chance mystery, and sometimes something else. McGill has been working within this clustered milieu for decades, primarily in Providence and San Francisco, and this is his first ever appearance in his new home of Seattle.
McGill got his first electric guitar in 1984, and thought maybe he could be the next Quarthon. Later he thought he could be the next Ignition bassist or something … and that gradually spun to alto saxophone worship via Jimmy Lyons mesmerization. Immersion in Javanese gamelan opened up entire new avenues, as did scoring for dance. He murdered all possibility of a conventional music career with his formation of Barnacled in 2000, an expansive group that has gone on to release many tiny records (for ESP'-Disk and others) and play in too many elaborately ridiculous configurations to list. For the past year or so, McGill has focused exclusively on the Great Bliss pieces, which will also take shape in coming months as written and visual work, in addition to obligatory recordings.
Bad Luck is a 10-year collaboration between Seattle drummer Chris Icasiano and saxophonist Neil Welch. With three albums under their belt, Bad Luck has created an incredibly diverse array of music — no small feat in the heavily trodden world of drum/saxophone duos. Their melodies, improvisations and compositions are constructed from the ground up and in many cases cannot be conventionally notated on a page.