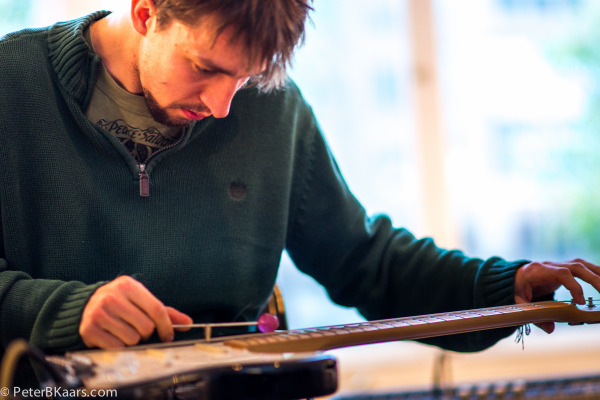 Jakob Pek is a multi-instrumentalist improviser/composer currently based in Oakland, CA. His work is a conscious interweaving of multiple, far removed musical traditions with a living expression of contemporary experimentalism. An active innovator, Jakob seeks to recontextualize and redefine musics that our ears know all too well while liberating our traditional musical instruments by presenting them in tandem with pure sound, free form expressionism, and conscious silence.
Michaud Savage is a Seattle-based guitarist, composer, and performer. For this concert, he will be presenting original compositions for the classical guitar, as well as some arrangements and improvisations. These pieces draw on western musical idioms, various trance practices, and explorations between identities of composer and performer.
Percussion master Greg Campbell will play a set of solo improvisations.