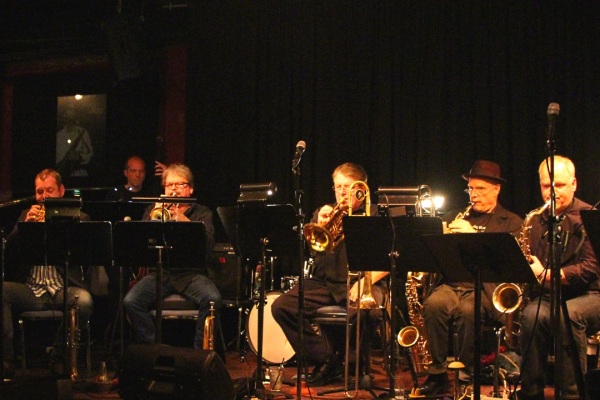 Please join us in a live audio/video recording of this concert by the NewNet, a nine-piece ensemble of superb jazz musicians performing the marvelous compositions of Oliver Groenewald.
Oliver, who is an arranger, composer and trumpeter has worked for several renowned German orchestras and ensembles. He has just recently moved from Germany to the Seattle area. Together with these top Northwest jazz players, he will perform his compelling Euro-third stream in this nine-piece band setting.
Groenewald studied trumpet in Austria and The Netherlands and composition/arranging in the United States at WWU in Bellingham. In Germany he served as professor of Jazz for years and writes i.a. for World Brass, the German Chamber Orchestra, and his own projects. Groenewald now resides on Orcas Island.
Featuring: Brad Allison, Oliver Groenewald: trumpet; Dan Marcus: trombone; Jay Thomas, Travis Ranney, Dan Wickham: reeds; John Hansen: piano; Chuck Kistler: bass; Adam Kessler: drums