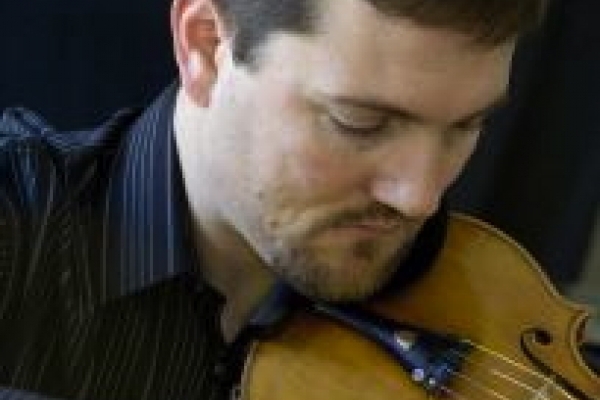 Conducted by Julia Tai, 21st Century Violin features Graeme Jennings in a concert that highlights pieces written for violin in the 21st century. Jennings is a celebrated violinist from Australia and former second violinist of the contemporary Arditti String Quartet who holds over seventy recordings and has performed more than 300 world premieres.
Jennings will take the stage with the Seattle Modern Orchestra ensemble to perform three works by three masters of Italian contemporary music: Luciano Berio's Sequenza VIII (1976) for solo violin, which pushes virtuosity to new heights with rustlings of Bach's Chaconne and a Paganini Caprice. Salvatore Sciarrino's Le Stagioni Artificiali (2006) will lead the audience to the subtle thresholds of differing acoustic environments while Franco Donatoni's Spiri (1977), written in dedication to Sciarrino, is a joyful extroverted piece whose dancing rhythms and modal sonorities support the floating melodic arcs of solo violin and oboe. Also on the evening's program is a world premiere written by SMO co-Artistic Director Jérémy Jolley for violin and electric guitar.
Concert begins at 8 pm, pre-concert presentation at 7:30 pm.
Wine and coffee available for purchase.