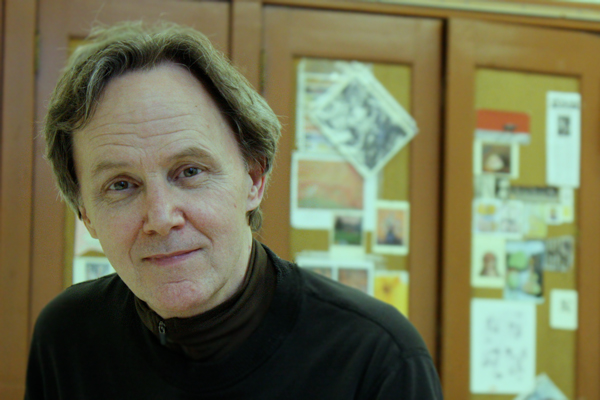 Gift Tapes/DRAFT presents the fourth installment of its 2017 program at the Chapel. Jarrad Powell will present some of his electronic music, offering up a rare opportunity to experience these works outside of a music for dance context. Opening will be Portland duo Golden Retriever.
Jarrad Powell is a composer, performer, and a professor in the Music Department at Cornish College of the Arts where he teaches composition, world music, gamelan, tuning and temperament, and other theory-related classes. He is Director of Gamelan Pacifica, , one of the most active and adventurous gamelan ensembles in the US,  and Co-Director of IETI+I ("yeti"), the Institute of Emergent Technology + Intermedia at Cornish. His compositions have been performed and broadcast internationally and include pieces for voice, gamelan, various western and non-western instruments, electroacoustic music, music for theater, dance and experimental film. His work also includes numerous cross-cultural collaborations, particularly with Indonesian artists. As Music Director and composer for Scott/Powell Performance, a contemporary dance company formed in 1994, he has created over 20 major works with choreographer and visual artist Mary Sheldon Scott. His recordings can currently be found on New World Records, Present Sounds, and Blind Stone Records.
Golden Retriever, the duo of Matt Carlson and Jonathan Sielaff, have been developing their musical language since 2008. Primarily working with the intersection of modular synthesis and amplified/effected bass clarinet, the duo have done eight releases for labels like Thrill Jockey, Root Strata, and NNA Tapes. Their music combines an intense emotional immediacy and meditative focus with strong melodicism and an organic, naturalistic approach to experimental electronic sound. Their next record for Thrill Jockey, Rotations, will be released this year, and features the duo expanding their sonic palette to incorporate a full chamber ensemble into their sound world.