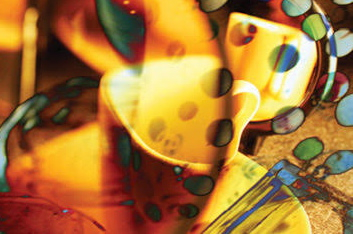 An evening of ambient/electro-acoustic music celebrating new releases by three Seattle artists on local labels that have since moved on to warmer climes.
Marc Barreca has been making electronic music in Seattle since the mid-1970s, releasing a number of projects over the years on the Hawaii-based Palace of Lights label. His most recent PoL releases are the solo project Aberrant Lens, and the brand new double CD collaboration with K. Leimer, Dual Mono.
Jake Muir is a sound artist currently residing in Seattle. Armed with a keen ear for textural environments and haunting aural landscapes, Muir creates ghostly soundscapes from field recordings, reinterpreted vinyl loops, and radio segments. This source material is processed digitally to further place these found sounds into a new context. His newest release is Acclimation, on the Dragon's Eye label in Los Angeles.
Steve Peters is a composer/sound artist who has released work on both Palace of Lights and Dragon's Eye. His new PoL release is Airforms (Chamber Music 10). The Chamber Music series are pieces based entirely on recordings of empty room tone. Tonight he'll perform a version of Chamber Music 5: Stained Glass, using only materials derived from a recording of the empty Chapel.