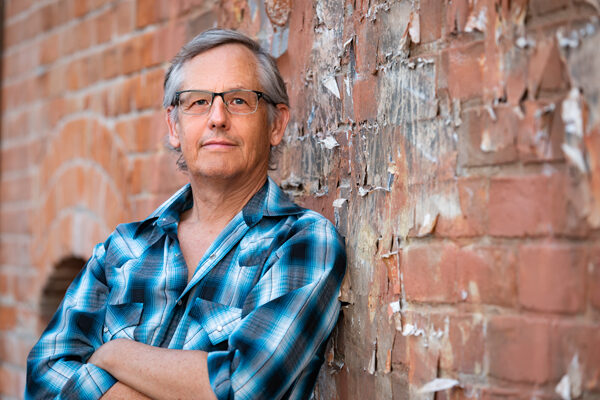 Jeff Greinke is a renowned composer of ambient, electroacoustic, and experimental music. Having a degree in meteorology, weather has remained a central theme of his heavily atmospheric work, which blends electronic and acoustic instruments and textures to produce multi-layered soundscapes that are at once haunting and inviting. Deeply informed by his time living in the desert outside of Tucson, his most recent release is Noctilucent (Spotted Peccary). He'll present a solo set of electronic and sample-based music with projections of his new video work, and play a short duo set with longtime friend and collaborator Rob Angus.
Rob Angus builds kinetic ambient soundscapes using a variety of acoustic instruments to generate sounds that are manipulated, layered, and sent out into a multi-channel surround-sound system. He will perform three new pieces with video projections.
Greinke and Angus met at Penn State where they started composing and performing together. In 1982 they moved to Seattle and began playing in clubs and festivals, working with a variety of musicians in various bands and projects. Their work as a duo was documented on the classic album Crossing Ngoli (Ear-Rational, 1992). Greinke moved to Arizona in 2003, and is excited to return to his former home for his first Seattle show since 2016.
COVID-19 protocols: Wearing a mask covering nose and mouth is strongly encouraged.