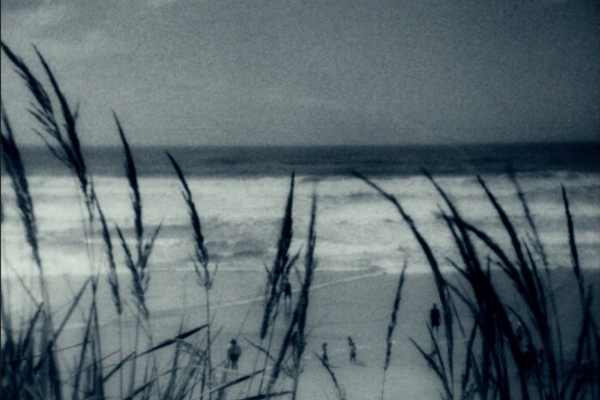 An observation of improvised ambient and drone music in various executions under a first quarter moon.
Joey Largent's work focuses on exploring long-duration compositions and improvisations for acoustic ensembles and solo performance. Beyond generating music alone, his goal is to offer a space for introspection, releasing from attachment, beauty, and connection. Through site-specific work and field recording, he seeks to connect daily experience more profoundly with the impermanent harmony of the natural world. He has collaborated with numerous dancers, musicians, and interdisciplinary artists over the years, and has studied North Indian Classical singing with several disciples of Pandit Pran Nath including Michael Harrison and Rose Okada.
Tarsier Eyes is the solo project of Dustin Williams, combining warping motifs of dense prepared guitar textures and keening drone beds.
August is based out of Anacortes, Washington and features members August Eliason and Jorgen Lovehart (and for this performance drummer Casey Adams) who will be playing drone music focused on and inspired by the ocean and lunar cycles. This will be layered with various assorted bells and percussion.
Drowse is the project of Kyle Bates based out of Portland, Oregon and currently residing in Los Angeles, California. Kyle's music fuses elements of drone, musique concrète, ambient, and folk with often very introspective documenting lyrics. His music has been described as "the aural equivalent of blood rushing back to a sleeping limb". He is currently pursuing a doctorate at CalArts.