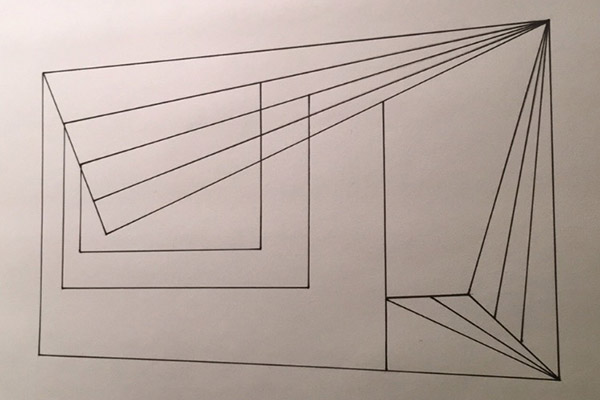 Three distinctive voices in the fields of experimental sound utilizing the human voice, electronics, violin and trumpet to explore the realms of pure sound, noise and concepts of music beyond genre. WARNING: PART OF THIS PERFORMANCE INCLUDES STROBE LIGHTS.
John Krausbauer will be performing an extended-durational piece for amplified violin, voice and synth, utilizing high volumes, just tunings and stroboscopic lighting, to create an immersive experiential sound environment.
C. Spencer Yeh will perform on amplified violin, exploring an array of self-taught techniques through minimalist compositional frameworks.
Greg Kelley will present a single piece for amplified trumpet, including non-standard techniques and electronic processing capitalizing on The Chapel's unique acoustics to create an immersive soundfield.
John Krausbauer is a music maker currently living in Los Angeles. He has performed his music in a multitude of settings – from basements and rock clubs to colleges and art galleries. Numerous recordings of his work have been released on independent labels in both the US and Europe. In recent years his focus has been on his solo work, involving ritual endurance happenings with voice and violin, accompanied by synth and strobes; his compositions, mainly concerned with sytems-based phasing constructions; the Ecstatic Music Band, a collective exploring just tunings with amplified strings at high volumes and long durations, with stroboscopic lighting; The Essentialists, a country-blues-boogie-raga guitar/violin duo; and most recently the formation of the "M"inimalist psych-punk group, Night Collectors. Trance-Psychedelia is the aim and goal, thru experiential-architectural sound environments.
C. Spencer Yeh was born in Taipei Taiwan and is currently based in Brooklyn New York. Yeh's sonic practice first developed within the autodidactic and u venturesome strategies of the American and International underground, most prominently with his project Burning Star Core. Preferring the distinction of "working with sound and music" over more familiar nominations of "musician," Yeh considers not only timbre, texture, and temporality as material considerations, but the construction of genre, audience, and lore as part of the listener/consumer's experience. Having amalgamated numerous artistic mediums and roles over his numerous endeavors, Yeh's formative infatuation with noise and improvised music could still be regarded as his most unadulterated expression – a bespoke array of facilities and parlance on a foundation of unconventional musical pedagogy.
Greg Kelley began studying the trumpet at age 10. He attended the Peabody Conservatory of Music in Baltimore, where in addition to studying the Conservatory curriculum, he also immersed himself in a deep study of avant-garde and experimental music, eventually coming to the conclusion that his musical focus fell outside of the academic sphere. After his studies, Kelley moved back to his native Massachusetts, quickly insinuated himself into the local avant-garde circles and soon commenced a period of intense travel and collaboration, bringing him throughout North America, Europe, Japan, Argentina & Mexico. In 2014, he relocated to Seattle. He has appeared on over 90 recordings and plays in a number of long running groups including Nmperign (with Bhob Rainey), the BSC and Heathen Shame (with Wayne Rogers & Kate Village of Major Stars). Other collaborators have included Jandek, Keiji Haino, Donald Miller (Borbetomagus), Anthony Braxton, Kevin Drumm, Christian Wolff, Pauline Oliveros, Joe McPhee and Lionel Marchetti. In addition to playing the trumpet, Kelley has also recorded music using electronics and musique concrete elements, sometimes utilizing trumpet-based sound sources, other times not.