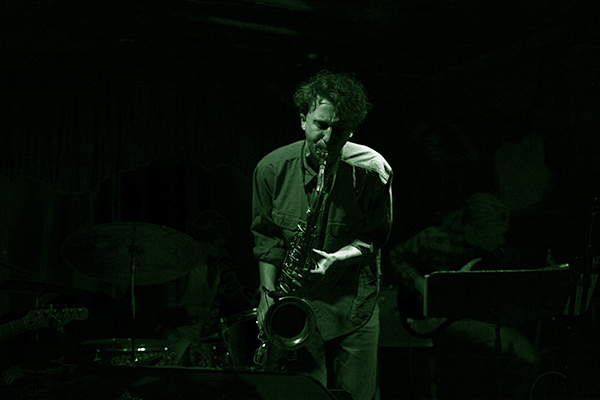 Levi Gillis and Artist Trust present the premiere of Viridian Dreams, a new work for tenor saxophone and improvising chamber ensemble. Over the last year, Gillis has worked to develop a distinctive saxophonic vocabulary for solo performance. Now in this most recent iteration, he performs these works augmented by a chamber ensemble of trumpet, cello, violin and piano. Gillis's subtle and poignant explorations of extended techniques are brought together with his earthy melodic and harmonic language. Written from the saxophone first and orchestrated later, the ensemble operate as kind of an expanded saxophone, adding a new layer of depth to the original soloistic ideas.
Levi Gillis – Tenor Saxophone
Wayne Horvitz – Piano
Ebony Miranda – Cello
Alina To – Violin
Ray Larsen – Trumpet
EARTHTONESKYTONE, the duo project of bassist Kelsey Mines and guitarist Carlos Snaider, open the show, playing a dialogue of grounding sounds of bass/percussion mixed with the subtlety of strings and voice.