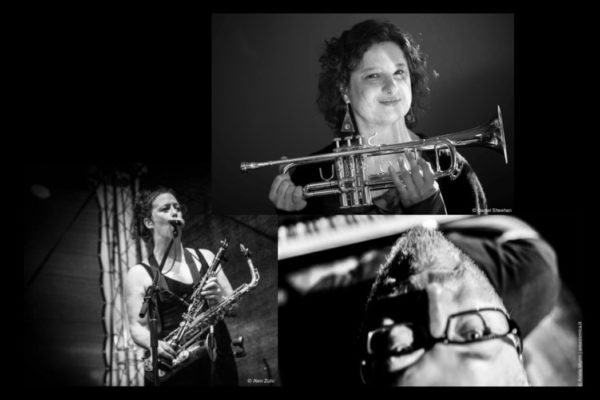 Pianist Thollem McDonas is coming to town in the midst of his 6-month U.S. tour to join forces with trumpeter Samantha Boshnack and multi-instrumentalist Amy Denio. All three composers are masters of their instruments. As a trio, they bring an extraordinarily wide array of techniques and experiences to one singular concert in Seattle. These musicians approach music with precision and abandon, fierceness and joy as they explore the infinite possibilities of their instruments and their relationship to each other.
Thollem has spent his life skirting and erasing the edges of boundaries musically, culturally and geographically. His work is ever-changing, evolving and responding to the times and his experiences, both as a soloist and in collaboration with hundreds of artists across idioms and disciplines. In the last 15 years he has released over 60 albums on 22 vanguard labels to international critical acclaim. "Thollem is a modern griot who has absorbed sounds from every place he has visited." (William Parker from Conversations II, Rogue Art).
Member of Seattle Jazz Hall of Fame Amy Denio is an award-winning composer and multi-instrumentalist (guitar family, bass, alto sax, clarinet, accordion) with a four-octave vocal range. She has written more than 400 works and has produced over 50 recordings solo and in collaboration with artists worldwide. Based in Seattle, she runs her own recording studio, record label and publishing company, Spoot Music. Her 17th solo release EUREKA will be released in September, 2019 by Klanggalerie (Vienna, Austria) in collaboration with Spoot Music.
Prolific composer/trumpeter Samantha Boshnack is based in Seattle, where she leads three ensembles dedicated to playing her compositions; Samantha Boshnack's Seismic Belt, B'shnorkestra and the Sam Boshnack Quintet. She is also a member of the composer-collective Alchemy Sound Project and co-led Reptet. She has released five critically-acclaimed albums as a bandleader, and toured extensively. "Boshnack can scream or play it sweet." (All About Jazz New York)