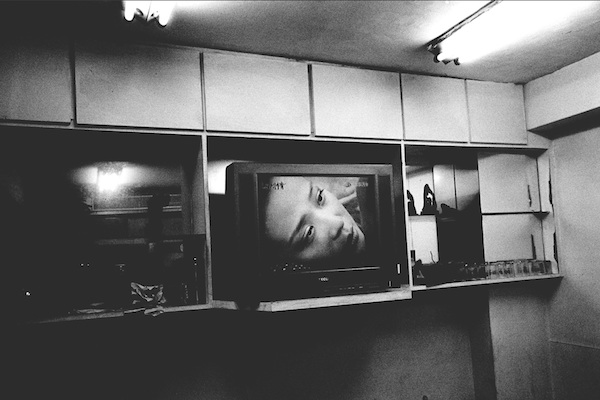 The Vera Project presents Love Theme with special guests Sun Pack! Doors at 7:30, music at 8 PM.
Love Theme, composed of Alex Zhang Hungtai, Austin Milne and Simon Frank, crafts new age dirges with drones, dark-toned horns and background static. Their self-titled release, an edited arrangement of an improvised sax/synth/percussion/drums/vocal session in late June of this year, is described by Pitchfork as "like putting your ear to a robot's chest and hearing a heartbeat."
Sun Pack, the quintessential seafoam ambient project of Niki Smith and Collin Ward, exists in a space somewhere between Teen Suicide and Mogwai. Head Cabin sounds how sitting on the rocks by a lake feels, if you've split off of your group to watch ducks and the moon's reflection in the water. Niki Smith's voice glides on the surface of rippling interwoven acoustic guitar, lofi synths, and bird sounds.
Joshua Medina & Paurl Walsh explore the intersection between contemporary folk, drone, ambient, noise and electronic music. The duo is seemingly a paradox unto itself: Medina, a self taught finger-style guitarist and Walsh, a sound artist, synth guru, and classically trained composer; their compositions reflect a dichotomy in style as well as sound, gentle serenity often leads to jarring dystopia.