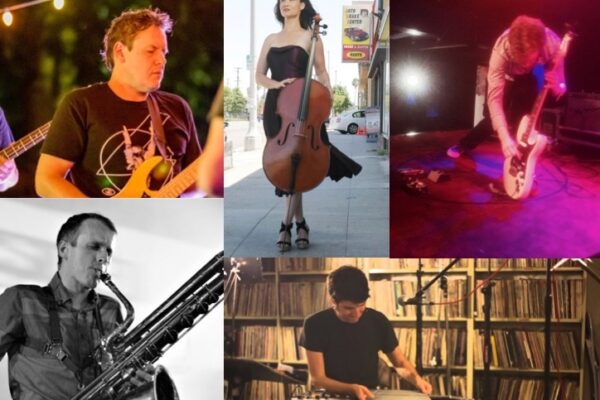 An evening of musical improvisation informed by experience and exchange across the sonic voices of five unique performers.
Max Kutner is a guitarist/composer originally from Las Vegas, NV and currently based in Brooklyn, NY.
Aniela Perry is a cellist/bassist who has worked with artists across a diverse spectrum of styles including Amanda Palmer, Jherek Bishoff and Vinny Golia.
Saxophonist Neil Welch is a Seattle-based acoustic and electronic artist who is one of the co-founders of the long-running improvisation concert series Racer Sessions as well as the duo Bad Luck with Chris Icasiano.
Simon Henneman is a guitarist, improviser and instrument-builder who is a member of several notable Seattle-based bands including Contraband Countryband and Diminished Men.
Bill Horist is a multi-instrumentalist, noted improvisor and composer that has performed his work across the US, Mexico, Europe, Japan and Central America.
These five artists will perform in novel solo, duo, trio and full quintet contexts across two sets. They have never all been in the same room before.