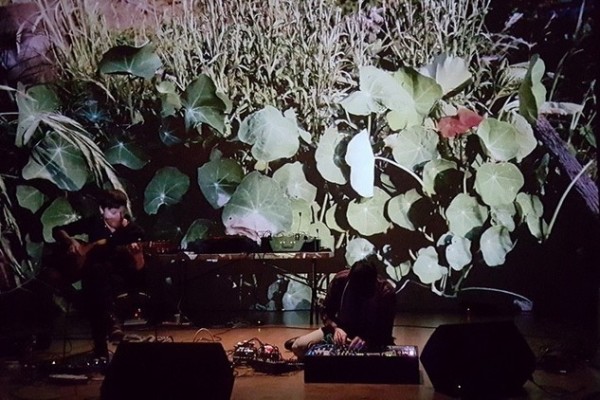 Debacle Records presents the LP release for Seattle duo Medina/Walsh, entitled Vault of Angels. The seven-song album — and accompanying live performance — is a series of dense exercises in tension and release, comprised of atmospheric drone and industrial sounds blended amid American primitive guitar and psych influences. A sense of dialogue between the electronic and organic elements of the group's sound sits at the core of their work, with Walsh at the helm of the modern electronic compositions and Medina providing the acoustic guitar flourishes.
Joining the night's event is Mára, the solo project of Sige Records head Faith Coloccia. Her elegant and deceptively simple compositions situate at the crossroads of such grand narratives as death and transcendence, with an intimacy to her visions traced in the delicacy of her touch on the piano and the idiosyncratic etherealism in her lyrical mewl.
And Seattle brother-sister-brother trio Darto, who've shared musical output since high school, and utilize their current project as a means to communicate haunted spellsongs inspired by the creepy woods and rural farmland of their native Duvall.
Doors open at 7:30.