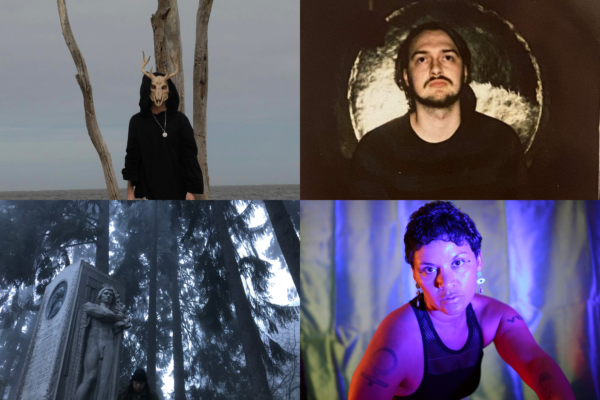 Southern seeds sown on Ohlone Land in 2019, Ana Cuevas' one-woman ethereal electronic project Mind Mirage sprouted summer 2020. She's currently on her first tour which is supporting the reissue of her debut EP, Burn to Grow Greener.
August started as a solo project from August Eliason based out of Anacortes, WA that explored drone, folk, noise, improvisation and holds a consistent theme of dense orchestral arrangements. August has since adapted into a band of varying members performing in different lineups depending on the scenario and expands into different aspects of what could be considered a musical collective headed by August Eliason.
Balcony View is the project of James Chancellor "Chance" Bridges, formerly of Birmingham, AL. It explores soundscapes in varying styles, from soft ambient to noise to drone/doom, using any instruments and noise makers he can get his hands on. Performances vary wildly and rely heavily on improvisation.
Sombra, the alchemist of rest, creates soundscapes under the name Sonora Enjambre, promoting rebellion and regeneration.