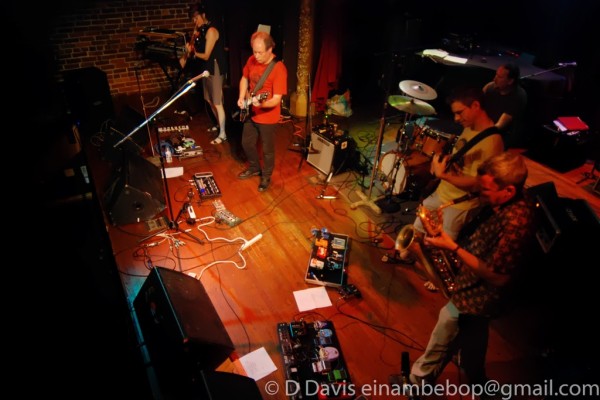 Presented by Zero-G Concerts.
Moraine returns from a recording hiatus with a set tailored to the Chapel's exquisite acoustics. Led by veteran guitarist Dennis Rea and rounded out by ace instrumentalists Alicia DeJoie (violin), James DeJoie (woodwinds), Kevin Millard (bass), and Tom Zgonc (drums), Moraine is a shape-shifting quintet that has built a reputation as one of the most electrifying and original instrumental rock bands anywhere, winning over listeners around the globe with its unique amalgam of art rock, forward-thinking jazz, Asian-inspired music, and more. With a distinctive repertoire balancing rigorously composed passages with exploratory improvisation, Moraine has delighted audiences ranging from progressive rock partisans to jazz aficionados to metalheads.
The Michael Owcharuk Trio concludes the evening, performing original instrumental music (prog-jazz? jazz-prog?) that bombastically moves through genre and style with healthy doses of improv. Michael Owcharuk (keyboards), Nate Omdal (bass), Jacques Willis (drums).