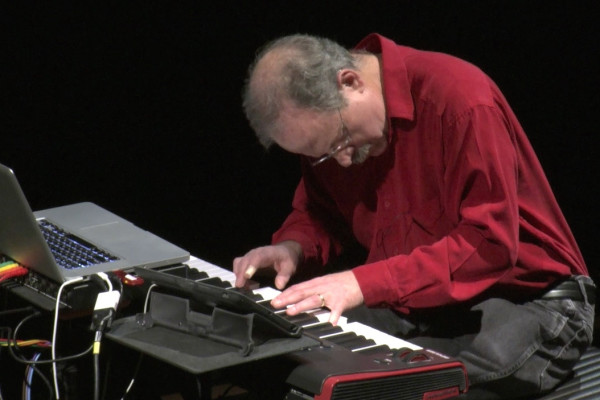 Composer Neil Rolnick pioneered the use of computers in musical performance, beginning in the late 1970s. Based in New York City since 2002, his music has been performed world wide, including recent performances in China and Mexico and across the US. Throughout the 1980s and '90s he developed the first integrated electronic arts graduate and undergraduate programs in the US, at Rensselaer Polytechnic Institute. Though much of his work connects music and technology, and is therefore considered in the realm of "experimental" music, Rolnick's music has always been highly melodic and accessible, and has been characterized by critics as "sophisticated," "hummable and engaging," and as having "good senses of showmanship and humor."
Rolnick is joined in this concert by his frequent collaborators, Jennifer Choi on violin, and Kathleen Supové on piano. Both are stars in their own rights, performing regularly around the world with a virtual who's who of contemporary composers and adventurous ensembles.
Tonight's program will feature Deal With The Devil, which was written for Jennifer and Kathy in 2017, involving a virtuosic combination of instrumental playing and real time digital processing, controlled by all three players. Rolnick will also perform a couple of his signature "mash-up" pieces, featuring unusual takes on some folks tunes, and on two classic Everly Brothers recordings.
Presented by Nonsequitur.