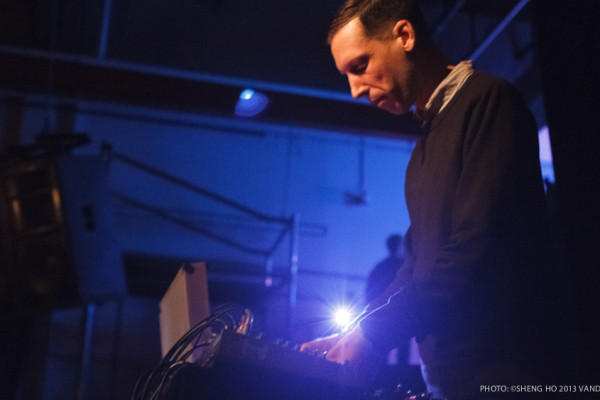 Since self-releasing his debut in 2010, No UFO's has produced a series of acclaimed works that borrow from Godard films, classic Pop Art, and concrète and dub traditions to shape the sundry electronic music they contain. The medium of sound recording looms over No UFO's, ragged edges employed to reveal the music's framework as well as conceal it. Like Lichtenstein's Brushstrokes, many pieces are suspended between reduction, exploration and inversion. His latest EP, MPC Tracks Vol. II, grafts a decades-long fascination with hip-hop sampling techniques onto pure sound exploration, resulting in a strain of machine music fully divorced from the technoid lineage. Based in Vancouver, BC, he has participated in events such as MUTEK and New Forms Festival while his recordings have been issued by Public Information, Spectrum Spools/Editions Mego, All Saints/Warp and others.
Karl Fousek is an electronic sound composer and performer. For the past several years his work has focused exclusively on analogue voltage controlled modular synthesizers, culminating in 2014 with the release of his debut album on Relative Position of Figures on Danish imprint Phinery. With a slew of live performances continuing into 2015 he has sought to refine his musical language on stage. His work, has been compared to composers as diverse as Steve Reich, synthesis pioneer Morton Subotnick and contemporary synth performer Keith Fullerton Whitman. Fousek's music "hits with the maturity of the modern modular greats" (Decoder Magazine); "A synthetic stroke of smartness." (Tiny Mix Tapes). He is currently based in Montreal.
Visible Cloaks (formerly just "Cloaks") is the Portland duo of Spencer D and Ryan C. Their work investigates both inverted pop structures and long-form sound collage in a fluid mix, often with vocoded or modulated voice, digital and analog mallet work, FM synthesis, modular gear, ethnographic samples and other abstracted sound sources beamed straight from the fourth world.