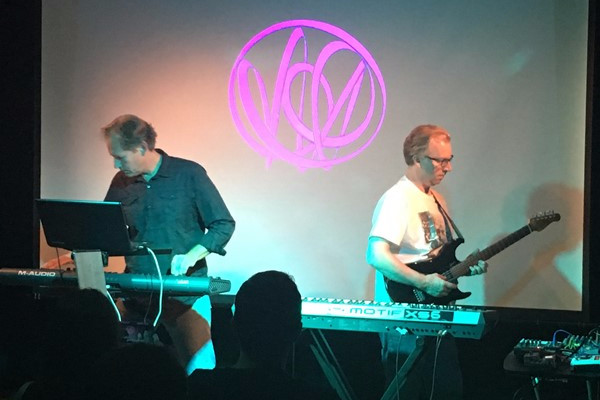 Noisegasm is Brad Anderson (keyboard, electronics) and Greg Weber (guitar, electronics). Using abstract sound textures with distorted keyboard and guitar lines, they combine elements of Industrial, Ambient, Rock and Soundtracks styles to create Weapons Grade Electronica.
In addition to his classical and electronic keyboard music, Brad Anderson also composes abstract soundscapes that not so gently unmoor the listener from reality.
Goldenrod is Noisegasm guitarist Greg Weber. He plays ambient drones highlighted with occasional melodic touches on guitar, synthesizer and harmonica. Influenced by Derek Bailey, Alvin Lucier, Carla Bley and Brian Eno, his recent music has been compared to Explosions in the Sky and Echelon Effect.
Unser Verhängnis is the latest project from Seattle-based experimental musician Peter Keller. Active since the mid-1990's while living in Ohio with his influential harsh-noise act Bacillus, he has expanded his reach in the past 5 years with numerous other projects and collaborations. Other current acts include Dosenöffner, Condo Horro, Dirac Sea, and Kōan-Din, spanning the realms of dark experimental electronic music, from the noisy and chaotic to the subtle and serene. As Unser Verhängnis, using custom-built sound generators, he builds minimal walls of textural ambiance, creating an unsettling space with dark sparseness for the contemplation of our undoing. A double-cassette of new material released by Altar of Waste Records will be available at the show.