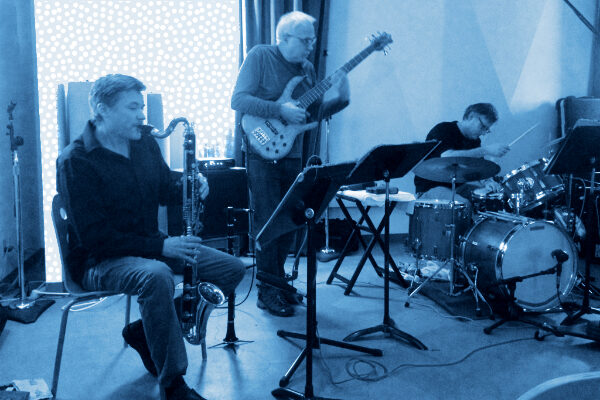 Ramen Trio celebrates it's second recording release with another eclectic and engaging performance of composed/improvised music.
Ramen Trio mixes composition and improvisation in various combinations while not adhering to any one style. You will hear elements of jazz, contemporary classical, folk and even rock at different times. The band plays in a unified way, but often opens into three separate threads simultaneously. This music ignores fences.
This concert celebrates the release of their second recording, Resembling, and marks what will most likely be their final performance due to drummer Jay Weaver's upcoming move to Berlin.

Ramen Trio is James DeJoie, clarinet & bass clarinet; Doug Lilla, bass guitar; Jay Weaver, drums
COVID-19 PROTOCOLS: For the safety of all present, audience members are asked to show proof of vaccination and wear masks covering nose and mouth.