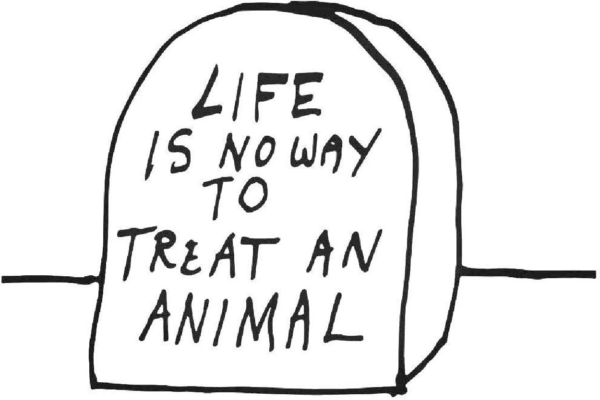 Life is No Way to Treat an Animal Part Three is the third installment of commission concerts performed by Satchel Henneman, featuring new works by Tom Baker, Dayna Hanson, and Gregg Belisle-Chi. Henneman is a skilled classical and improvising guitarist, performance artist, and composer. He is a recent graduate of Cornish College of the Arts' music department, where he cultivated a strong relationship and foundation with the world of choreography and movement. Satchel is committed to performing music of living composers, particularly works by his fellow colleagues and fellow artists. He has performed in many masterclasses and concerts around Seattle and the Pacific Northwest.
Tom Baker's piece Resonate, for solo guitar and fixed media, utilizes a sound exciter transducer to transform the surface of the guitar into a loud speaker. The fixed media is derived from the resonance of the guitar and is then projected through the resonance of the guitar body as loud speaker.
Tom Baker has been active as a composer, performer, and producer in the Seattle new music scene since arriving in 1994. He is the artistic director of the Seattle Composers' Salon, the co-founder of the Seattle EXperimental Opera (SEXO), founder of the new-music recording label Present Sounds Recordings, and is currently Professor of Music at Cornish College of the Arts.
Dayna Hanson's piece Mimus Polyglottos was created as a collaborative experiment with Satchel Henneman. The piece was inspired in part by Theirry de Mey's work with composed movement, and in response to the prompt of flipping the paradigm of physical technique in music; that there would be a primary focus on "beautiful" movement with a secondary, resultant sounding. Dayna also took inspiration from the song of a Mimus Polyglottos (Mocking Bird), transcribing their song into a symbolic system where the vitality and rhythm of the movement necessary to produce a symbol is isomorphic to the sound it describes.
Dayna Hanson has been creating work in dance, performance and film since 1987. Based in Seattle, she has toured her work throughout the U.S. and in Europe. Her films have screened at film festivals worldwide. Dayna's body of work in dance includes abstract pieces and original dance theater created from disparate, cross-disciplinary sources. Her work in film runs from narrative to experimental to dance cinema. Among a range of honors, Dayna was awarded a 2006 John Simon Guggenheim Foundation Fellowship, a 2010 United States Artists Foundation Oliver Fellowship in Dance and a 2012 Artist Trust Arts Innovator Award. Dayna was a 2017 MacDowell Colony Fellow.
Gregg Belisle-Chi's piece Fear and Trembling, for solo electric guitar, was written in memoriam of all the slain children from gun violence. It is a fusion of his earlier works "Fear and Trembling", based on the story of Abraham and Isaac in the Old Testament, and "Victim".
Gregg Belisle-Chi is a guitarist and composer living in Brooklyn, New York. Throughout his career, he has performed with Bill Frisell, Cuong Vu, Steve Swallow, Reid Anderson, Ted Poor, Eyvind Kang, Ben Goldberg, Wayne Horvitz, Tom Varner, Bob Sheppard, Jay Clayton, and Jessica Dobson (Deep Sea Diver, Beck, The Shins). He maintains an active career in music as a leader, sideman, and educator.