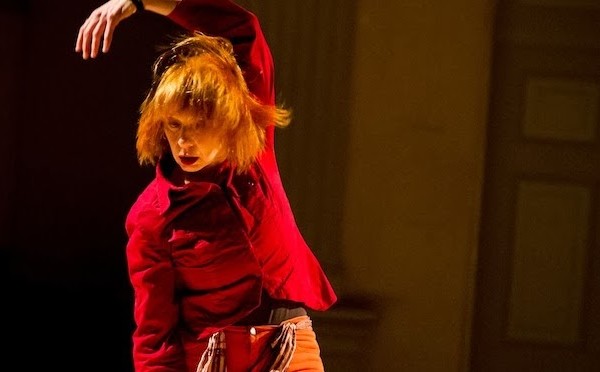 (Originally scheduled for Feb. 9 as part of the 34th Seattle Improvised Music Festival, but cancelled due to snow.)
Seattle Improvised Music Festival presents a performance of Dance & Music, curated by Stephanie Skura.
Scruffy & determined, with fierce eyes, sharp beaks, & hearts melting! Nine deep-diving, life-long-improvising, shamanic music/dance mavens come together for the first time, guided by ancient instincts & minimal oxymoronic scoring. A rare-breed, wizardly dream-team for lovers of non-sequitor, alternative flow, & multi-versal realities:
Dancers: Linda Austin (PDX), Paige Barnes, Vanessa DeWolf, Nate Dryden (SLC), Jordan MacIntosh-Hougham, Stephanie Skura; Musicians: Dave Knott, homemades; Steve Peters, field recordings, found things, Jenny Ziefel, clarinets [replacing Beth Fleenor, who is sadly unable to join us as originally planned]
"Performance is political not because of its subject matter but because of the way
performances are made, how they're structured, and what they show about people
relating to each other." [from Skura's essay "Politics of Method", in Reimaging America: The Arts of Social Change. New Society Publishers, 1990]
Nuanced, ego-dissolved music & dance!
Rarified & recalcitrant!
Ragged, restless, brainy, besmirched!