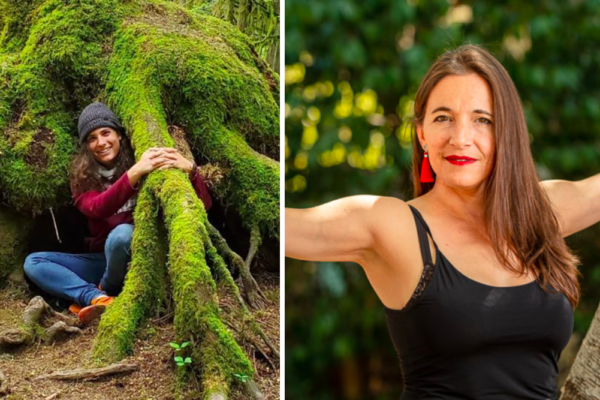 Simone Baron is a polyglot pianist, accordionist, improviser and composer whose work is "ego-less, genre agnostic and without expectations" (JazzTimes) and engages curiously and charismatically with a broad spectrum of idioms. Simone is a Victoria Artist and plays a Poeta XB Accordion. She leads a mostly hammock-filled nomadic existence these days, but does bounce between NY & DC a fair amount.
Marina Albero is one of the true gems on the Seattle music scene. Since her arrival from Barcelona in 2014, her playing, magnificent when she arrived, has evolved exponentially. Her immersion in jazz, flamenco, Cuban and classical forms during her musical life are well represented in her sound.
These two electrifying and innovative improvisers join forces to present an evening of fresh new music inspired by moss and somatic empathy. The evening will feature works-in-progress written and developed at the Bloedel Reserve on Bainbridge Island, where Simone Baron is the composer in residence this month, as well as literary experiments, graphic scores and your run-of-the-mill stunningly lyrical heartbreak song. They will be joined by some friends, and there will also be a group improvised component at the end- feel free to bring an instrument.