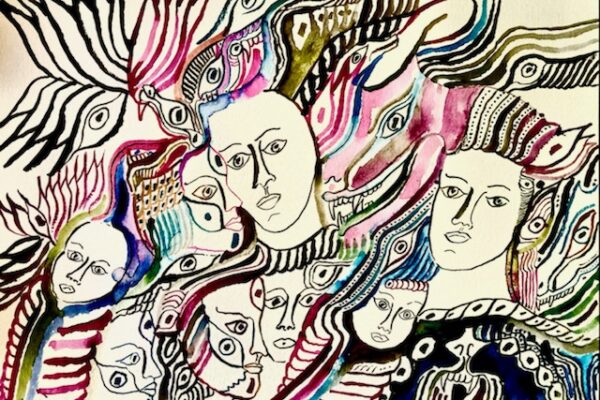 An evening of sounding and bioremediation presented by Arrington de Dionyso, Amelia Coulter, Casey Adams, and Noel Kennon, with an opening solo set from trombonist Greg Powers.

Greg Powers, performs on trombone, tuba, ukulele, didjeridu, garden hoses, etc. He is at home playing Salsa, Rock, Banda, Dixie, Swing, Avant Garde, and Jazz. A Fulbright Fellow to India, Powers is a pioneer in adapting Hindustani music to the trombone and is the only trombonist on earth performing in the style of Dhrupad.
Noel Kennon is an artist and musician living and working in Seattle. This work is currently questioning the role and purpose of sounding in society as well as continued research into the perceptual awareness. 
Arrington de Dionyso conjures Utopic Spaces with multiphonic vocal work & minimalist instrumentation. It's shamanic seance meets rock and roll ecstasy; "TRANCE PUNK" combining traditional ritual trance, electrified experimental approaches, dancehall rhythms, gamelan scales and mystically inspired Indonesian incantations.
Amelia Coulter is an alto trombonist and experimental sound artist. She enjoys discovering new, messy, and uncomfortable embodiments for the trombone using alternative techniques, modifications, and integration with analog electronics. She has a bachelor of music from Cornish College of the Arts. She would like to acknowledge that these sounds were produced on the unceded traditional land of the first people of Seattle, the Duwamish People past and present, and to honor with gratitude the land itself and the Duwamish Tribe.
Casey Adams is a local drummer and percussionist. His primary project at the moment is a noise rock group called CSTMR.