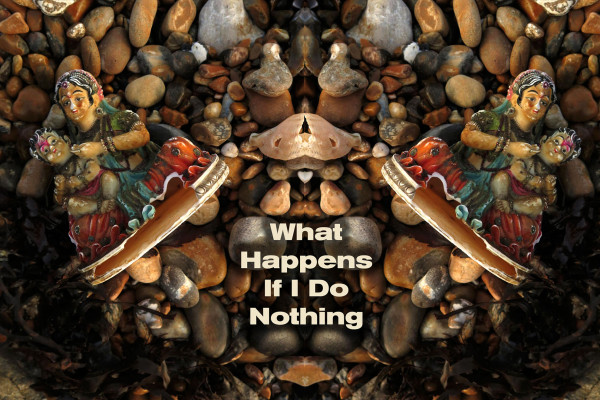 What Happens If I Do Nothing – Field Recordings to improvise to
Sue Ann Harkey, prepared guitar & recordings, joined by Lori Goldston, cello and Greg Kelley, trumpet.
For years I have been collecting sound recordings. Sounds of wild dogs roaming the Goa night. Sounds of cicadas along the Woodstock stream. Sounds of receding waves over Brighton's shingle beach. Sounds of the screeching Central Line between Bethnal Green and Liverpool Street stations. Calls of the Cockney barkers at Columbia Road flower market. And relics from my past – extracting the cut-up tape track from my 1985 recording The Green House Effect (what we called "climate change" 32 years ago). I took these recordings because they sounded like music to me. Ambience, rhythms, dissidence.
Blessed Blood is an electronics-based project by Seattle's Rachel LeBlanc. Utilizing hardware effects to expand upon the natural resonances of singing, she processes harmonies into ecstatic hymns, wherein ethereal vocals glide above pulsations and sharp angles. The sound is informed by the artist's life-long home of the PNW, traditional music forms and choral assemblies, and the exploration of history both personal and cultural, resulting in what is at once familiar and unsettling.
Jason M. McGill's purposefully internal, oversimple, slow-moving guitar pieces are intended to directly induce a type of conscious, restful parasympathetic nervous system response. The point of these works is very direct – to calm the mind and provide a sense of consistency in the face of serious PTSD. While this music does successfully achieve this goal for the performer, the listener's experience is anyone's guess. Nevertheless, the music demands itself. In the words of Albert Ayler, music is the healing force of the universe; in those of Sun Ra, cosmic tones for mental therapy.