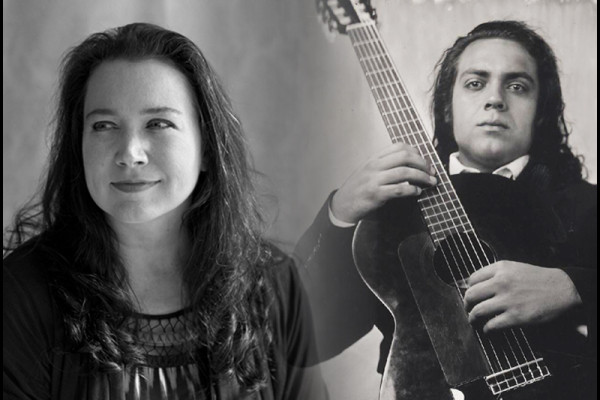 "State of Mind": the Skyos Quartet, Rose Gear, and Michaud Savage perform new works by Susan Maughlin Wood and Michaud Savage.
Susan Maughlin Wood premiers her Coastal Fire Suite which was conceived, composed and arranged post-November 8, 2016. "We live in a purple, bruised State of Mind, and the heartland is wherever the heart is."
Susan Maughlin Wood is an independently contracting composer for media and concert music. She holds a Master of Music in Film Composition degree from Pacific NW Film Scoring Program and serves as President of the Seattle Composers Alliance. Constantly bridging the distance between conceiving, learning and doing, Susan has produced diverse, award-winning material from short film (Spectratta, awarded Best Music Video and Best Cinematography from wide ranging film festivals) to hybrid electronic atmospheric interludes (UW choral concert Embracing the Journey) to the award-winning string quartet Mirasteros, as well as casual video games and ever-present passion projects.
Michau Savage presents a continuation of the inquiry of his Departures Suite, meditations on elements once liminal and now fixed. "These pieces are composed and arranged from late-Summer 2016 to the end of year. This is my State of Mind, as of late."
Composer, guitarist and performer Michaud Savage is a working musician based in Seattle, WA. As a solo and ensemble guitarist, Michaud is comfortable working in a wide spectrum of musical styles. As a composer, his work includes compositions for chamber ensembles, orchestra, electronics, Max/MSP, and performance art. In addition to solo performance, Michaud regularly plays in a tango duo with Mirta Wymerszberg, is half of Duo Michma, leads The Ancient Present- a chamber orchestra performing new works- and is an auxilary member of Correo Aereo. Michaud studied at the Cornish College of the Arts and at The Evergreen State College, which included an emphasis in Consciousness Studies and Music.