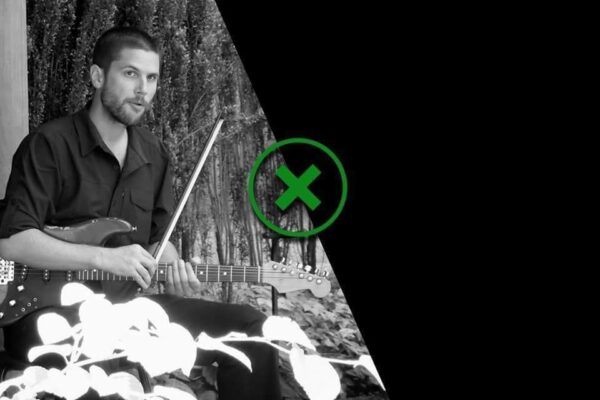 Social, 7 PM; Music, 8 PM. Donations accepted as cash or via Venmo, Square Cash, Zelle or PayPal to wcsartanddesign@yahoo.com.
TAP 4.0: The Nyxology Sessions are high-level experiments in the art and craft of designing and presenting simultaneous, multi-participant and multi-discipline live performances, or "art-theater", that inhabit a venue's on and off-stage spaces and feature the live-scores of The Antenna Project as the core audience experience.
GUEST PERFORMERS
Garth Stein, the author of the #1 New York Times bestseller The Art of Racing in the Rain and Matt Southworth, the co-creator of the hit ABC TV series Stumptown based on his comic book series of the same name, team up for the action-packed coming of age story about a mutant from the Pacific Northwest, The Cloven! Garth will be pontificating on the origin of this mutant species while Matt will be drawing via projector, for all to hear and see… precisely what they present will remain completely unknown until it's happening!
Bring a yoga mat, bring a pillow, bring your favorite dance shoes, bring a pencil and sketch pad, bring a camera, bring a friend or lover, bring a deck of cards, bring a book, bring your favorite armchair I don't care. Just allow yourself to focus on being Present and the experiment will doubtless be an authentic success on every level.
Founded in 2002, Christopher Hydinger's The Antenna Project provides Instrumental Live-scores (improvised context-specific audio compositions) for all variety of experiences. Amplified electric guitar, an effects pedal and various methods of interfacing are used to create full-registered music ranging from subdued waves of droning minimalism to exuberantly celebratory maximalism. The project's mantra is Devoted to the Present, a double nod to both the "present" as current moment and as gift.