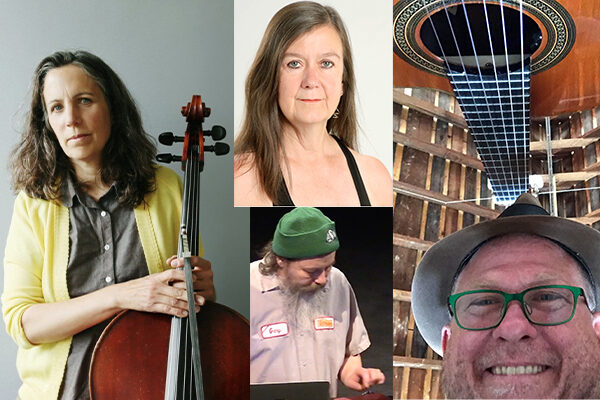 A two-night exploration of sound, space, and silence.
The Silences Between is a mini-festival featuring a variety of music for voice, guitar, cello, and electronics, loosely based on themes of sound, space, and silence.
The first evening (April 28), a singer renowned for her adventurous vocal performances will perform her solo vocal show Sor Juana and the Silences, which uses text from the 17th-century Mexican feminist poet and nun Sor Juana Inès de la Cruz.
For the second performance (April 29), the duo Sbot N Wo will be joined by celebrated cellist Lori Goldston and guitarist Mark Hilliard Wilson. The group will premiere new work as well as improvising together.
COVID-19 PROTOCOLS: For the safety of all present, audience members are required to wear a mask covering nose and mouth.