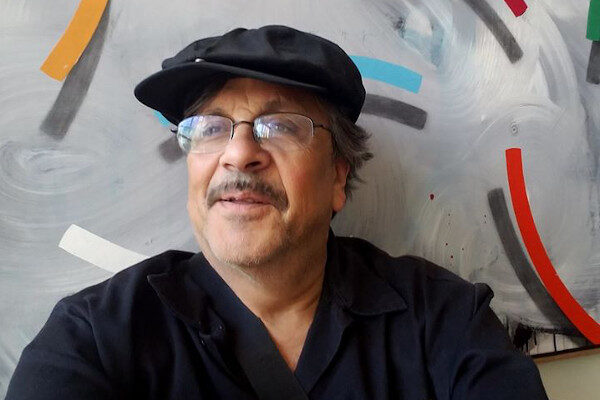 Percussionist/composer Don Berman has been a part of the Seattle creative music scene for over thirty years, coming from the Midwest after receiving his musical training at Oberlin College and the University of Illinois at Champaign-Urbana, where he studied with Percussive Arts Society Hall of Fame percussionists Michael Rosen and Thomas Siwe. A key Seattle experience was studying free jazz and improvisation with composer/pianist, Alistair "Al" Hood in the late 1990's.
Since 2017, Don has maintained a strong musical partnership with composer/multi-instrumentalist Dick Valentine (saxophones, flutes, electronics), meeting weekly to discuss, compose, and play original music. This performance presents Don and Dick's duo, D2, performing four original pieces:
(00:00) 1. And the Elephant (Berman)
(07:45) 2. Simplest Possible (Valentine)
(17:01) 3. One For Milford (Valentine/Berman)
(24:05) 4. Take 19 (Berman)
THIS CONCERT IS DEDICATED TO MILFORD GRAVES
With the Chapel closed indefinitely due to the COVID-19 pandemic, the Wayward Music Series moves from the concert hall to the living room. In place of our usual ten monthly concerts, Nonsequitur is commissioning ten Seattle artists each month to create a series of streaming audio sessions of previously unreleased material.