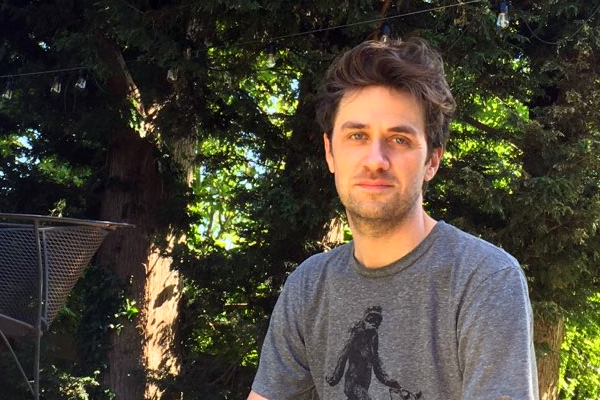 Seattle-based composer John Teske writes contemporary concert music for soloists, chamber groups, chamber orchestra, and "any ensemble". John's music has been performed across the Americas, as well as in France and Russia, and has been supported by the Seattle Office of Arts & Cultural Affairs, the Jack Straw Foundation, and the City of Seattle. (photo: Amelia Apfel)
intonations is a suite of graphic scores based on dark intonations and dreams. Written for "any ensemble" and generated algorithmically, the scores and ensemble are unique for each performance. In this recording: Greg Campbell, percussion; Luke Fitzpatrick, violin; Haley Freedlund, trombone; Noel Kennon, viola; John Teske, double bass; Neil Welch, saxophone. Mastered by Bill Levey.
(00:00) swell
(08:37) ad;sr
(15:02) prelude
(20:10) trashfire
(23:28) intonations
threadshift
by the fucking neck
bone flute
mauler
libera me
brain slap
klaxon wail
papercut butterflies
blood on the hearth
death rattle
With the Chapel closed indefinitely due to the COVID-19 pandemic, the Wayward Music Series moves from the concert hall to the living room. In place of our usual ten monthly concerts, Nonsequitur is commissioning ten Seattle artists each month to create a series of streaming audio sessions of previously unreleased material.