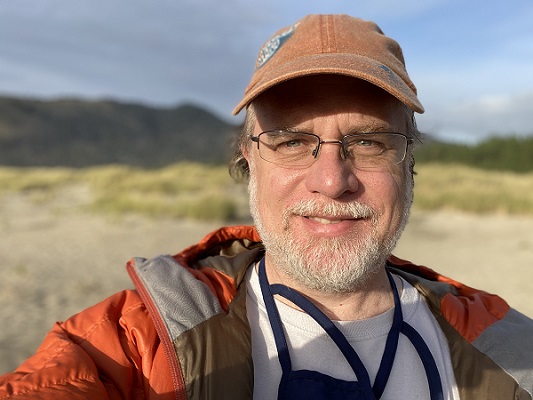 Jesse Canterbury (clarinet) has played and composed new music for years, focusing mainly on improvised music, avant-jazz, and new chamber music.
Like every musician I know, I have sorely missed being able to make and hear music with real live people in the same room during the past 18 months or so. At the same time, there are many things about music-making that are solitary in nature — practicing, composing, studying, and to some extent, listening — so that staying at home doesn't mean you stop making music.
This half-hour's worth of layered clarinet sounds is my effort at exploring some new (for me) "solo" territory. There are muffled screaming solos, Feldman-esque colorings, and even some poetry. Working at this material went a long way towards sustaining my sanity while muddling through the anxieties of the latter half of 2020 and the first couple months of 2021.
From Home
(0:00) 1. How Do We Spell Shadow?
(2:48) 2. Interlude
(3:55) 3. Encounter
i. Bons mots
ii. Turgid Fustian
iii. Admirable Bolete
iv. Forest Paterfamilias
(10:30) 4. Shimmer
(13:20) 5. Fog
(18:18) 6. Still
(27:22) 7. Fight and Flight
Recorded October 2020 to May 2021, by Jesse Canterbury in Shoreline, Washington.
All material © 2021 Jesse Canterbury (ASCAP), except text for Encounter, from "Woodland Trail-Troll Berserker Devil-Bear," by David Guterson, from the book Turn Around Time, published by Mountaineers Books, Seattle. © 2019 by David Guterson. Used by kind permission of the author.
With the Chapel closed indefinitely due to the COVID-19 pandemic, the Wayward Music Series moves from the concert hall to the living room. In place of our usual ten monthly concerts, Nonsequitur is commissioning ten Seattle artists each month to create a series of streaming audio sessions of previously unreleased material.