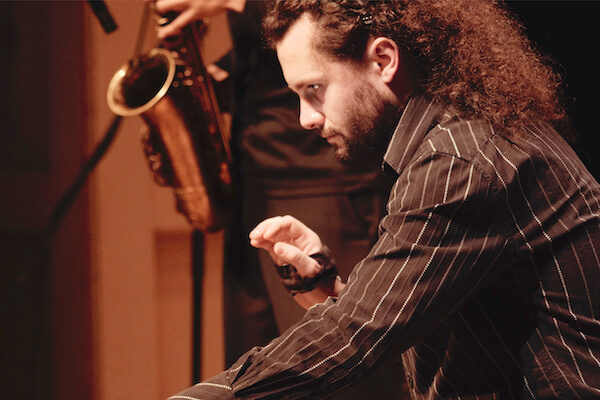 Marcin Pączkowski (pronounced `marr-cheen pawnch-`koav-skee) is a composer, conductor, digital artist and performer, working with both traditional and electronic media. As a composer, he is focused on developing new ways of creating and performing computer music. He is a Postdoctoral Scholar at DXARTS and works with numerous ensembles as a conductor and a performer.
MMM #1
In an attempt to escape the reality of this past year, I can't help but be amazed by the fact that we as humans can now listen to sounds recorded on another planet. MMM #1 (working title: "Marcin's Martian Music"), uses solely sound samples sent back from Mars by NASA's Perseverance rover. These sounds were edited and transformed into larger structures with a custom live-controlled computer music system, which then became the basis for the final electroacoustic work. This piece was created with support from DXARTS.
With the Chapel closed indefinitely due to the COVID-19 pandemic, the Wayward Music Series moves from the concert hall to the living room. In place of our usual ten monthly concerts, Nonsequitur is commissioning ten Seattle artists each month to create a series of streaming audio sessions of previously unreleased material.