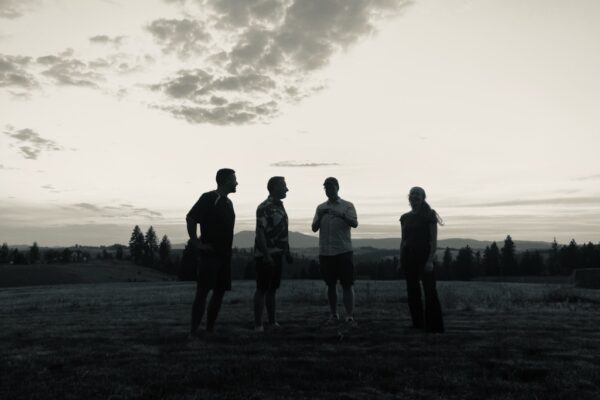 Torch is a new music quartet dedicated to pushing the boundaries of new music, improvisation, and genre. "Torch" is a reference to Tomas Mann's aesthetic mantra proclaiming, "Art is the sacred torch that must shed its merciful light into all life's terrible depths." The Torch Collective is a project of Common Tone Arts, a non-profit organization inspiring positive change for our diverse world through arts education and creative music.
This program consists of three premieres:
Lightbearer (2021), by Nansi Caroll
Hearing Troublesome Creek (2021), by Bonnie Whiting
Three Dances (2020), by Ed Castro
1 – Vitrics
2 – Vocalise
3 – Deconstructed Merengue
Performed by the Torch Quartet: Brian Kai Chin, trumpet; Eric Likkel, clarinet; Bonnie Whiting, vibes & percussion; Steve Schermer, bass.
With the Chapel closed indefinitely due to the COVID-19 pandemic, the Wayward Music Series moves from the concert hall to the living room. In place of our usual ten monthly concerts, Nonsequitur is commissioning ten Seattle artists each month to create a series of streaming audio sessions of previously unreleased material.