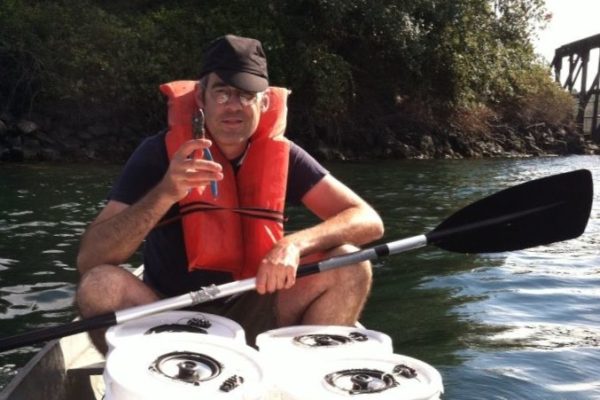 Robb Kunz is a sound artist, musician, and engineer. Growing up in Oklahoma during the Cold War, he was surrounded by powerful tornado and air-raid sirens that sounded on a regular basis. These remain a primary influence his my art: the transformative and intangible effect of sound.
In the Days of the Now Forgotten is an extended remix of a 14-channel installation that is currently installed at Seattle Center underneath the covered walkway adjacent to the International Fountain. It juxtaposes lonely soundscapes virtually void of people with field recordings of crowds in various parts of the world engaging in cultural activities that we won't see/hear the likes of for awhile. It is funded by the Office of Arts and Culture and Seattle Center.
With the Chapel closed indefinitely due to the COVID-19 pandemic, the Wayward Music Series moves from the concert hall to the living room. In place of our usual ten monthly concerts, Nonsequitur is commissioning ten Seattle artists each month to create a series of streaming audio sessions of previously unreleased material.