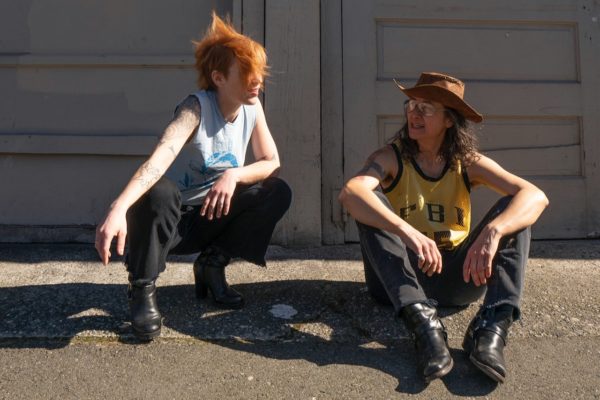 Mother Tongue is a two headed art making machine. Created in 2015 by composer and musician Angelina Baldoz and multidimensional artist Katherine Cohen.
The MT Radio Show is a mix of new experimental EDM, cat jokes, and a couple of songs from our punk band SkullKat. Beats, guitars, trumpet, synths, and vocals inspired by this multidimensional life. Headphones for all the details or put it on blast for the neighbors.
With the Chapel closed indefinitely due to the COVID-19 pandemic, the Wayward Music Series moves from the concert hall to the living room. In place of our usual ten monthly concerts, Nonsequitur is commissioning ten Seattle artists each month to create a series of streaming audio sessions of previously unreleased material.