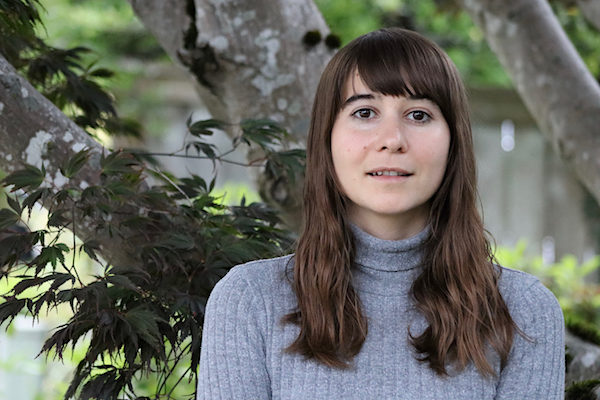 Marguerite Brown (b. 1990) is an American composer and multi-instrumentalist who explores new mediums, forms, and performance practices. Recent projects include a new piece for mixed chamber ensemble premiered by the Ghost Ensemble at the REDCAT Theater in Los Angeles, CA in March 2020, and new music for refretted guitars to be premiered at the 21st Century Guitar Conference in Lisboa, Portugal in 2021. She received a BM in music composition from Cornish College of the Arts (2013) and a MA in music composition from the University of California, Santa Cruz (2019).
Cycle Pieces 2020 was composed for Wayward in Limbo during the month of July in 2020. The composition is a suite in six movements for amplified mixed chamber ensemble. I used a combination of procedural and improvisatory methods to compose Cycle Pieces 2020, which has a limited pallet of bright, upper register sounds. I utilized a variety of cyclic forms to unify the movements. Thanks to Paul Matthew Moore for providing the gear used to make this recordings and assisting with post-production of the audio.
(00:00)
(04:12)
(10:00)
(13:02)
(17:47)
(24:30)
With the Chapel closed indefinitely due to the COVID-19 pandemic, the Wayward Music Series moves from the concert hall to the living room. In place of our usual ten monthly concerts, Nonsequitur is commissioning ten Seattle artists each month to create a series of streaming audio sessions of previously unreleased material.