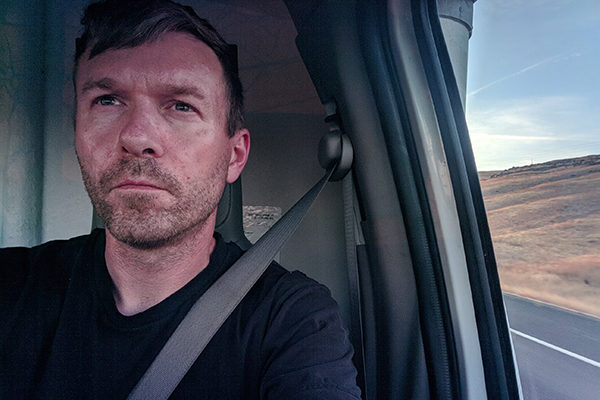 Jason E Anderson is an artist whose work includes performance, recorded works, video, installation, music for dance, producing and publishing. He left Seattle in 2018 to live in rural Eastern WA. Anderson has been a longtime participant of Seattle's experimental music communities, which has led to the formation of many solo and collaborative music projects and his label Gift Tapes/DRAFT. Currently he performs/records music under his own name, and in performance art/film hybrid LIMITS with dancer Corrie Befort.
The sounds of this piece, Dermaptera, were created on a Korg Wavestation A/D, using SuperCollider and a LinnStrument to generate patterns and musical gestures. I edited passages from recordings I made in a barn and mixed them live on July 28th at 10pm. The mix was performed through studio monitors and recorded acoustically to capture the sounds in the barn as you might hear them, with an added bit of direct signal for definition. The barn is surrounded by wheat fields, so the music sits on top of a pleasant bed of insect sounds. I was hoping for coyotes, but they were a half hour late.
Thanks to Corrie Befort for giving me the time to work on this, to Harvey Gordon who brought me snacks, and to the many earwigs that no doubt influenced this recording.
With the Chapel closed indefinitely due to the COVID-19 pandemic, the Wayward Music Series moves from the concert hall to the living room. In place of our usual ten monthly concerts, Nonsequitur is commissioning ten Seattle artists each month to create a series of streaming audio sessions of previously unreleased material.