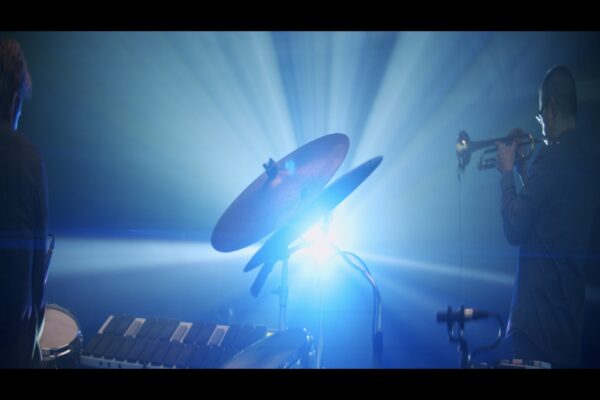 Ted Poor is a New York-born, Seattle-based drummer whose adventurous, soulful playing has vaulted him to the stages of some of today's most vital artists. A graduate of the Eastman School of Music, Ted has toured and recorded with such renowned artists as Paul Simon, Bill Frisell, Andrew Bird, Pat Metheny, Blake Mills, Madison Cunningham, and performed in the house band of the NPR radio show Live From Here with Chris Thile. Ted is an Assistant Professor of Jazz Studies at the University of Washington in Seattle. His debut album on Impulse! (Verve/UMG), "You Already Know," was released on February 28th, 2020 to critical acclaim.
Trumpeter/composer Cuong Vu is an internationally acclaimed artist, recognized by jazz critics as an original voice and innovator with his work with the Cuong Vu Trio. Collaborative works include projects/recordings with a wide range of artists such as Bill Frisell, Myra Melford, David Bowie, and Pat Metheny (on recordings that earned Cuong two Grammys). He is currently professor and head of jazz studies at the University of Washington.
In this concert, Cuong Vu and Ted Poor draw on 18 years of music together to weave a compelling set of music interlaced with brand new compositions and unique improvisations. Melody and groove are at the forefront of the sound, with Ted simultaneously adding ethereal synth chords and bass notes to round out the songs. Having performed countless concerts around the world, the duo sets up in the familiar, airy Chapel at the Good Shepherd Center to further expand their ongoing musical narrative.
(photo: Zephyr Visuals)
With the Chapel closed indefinitely due to the COVID-19 pandemic, the Wayward Music Series moves from the concert hall to the living room. In place of our usual ten monthly concerts, Nonsequitur is commissioning ten Seattle artists each month to create a series of streaming audio sessions of previously unreleased material.